With more employees working from home than ever, major changes have occurred in office fitouts in Melbourne. But rather than slowing down, office fitouts are simply adapting to the times in surprising and innovative ways. Businesses are now thinking ahead about how they can further adapt their office spaces to accommodate the new working climate employees have found themselves in.
This article will detail some of the latest trends being adopted for office fitouts in and around Melbourne.
Improved Acoustics
Even before the shift to working from home, video calls and conferences were becoming a common part of daily office life. However, due to a dramatic rise in employees working remotely, video conferencing technology has now become even more widely adopted. If you're back working in the office full time, it's likely that video calls and conferencing take up an even larger portion of your time than they did before.
Office fitouts in Melbourne have adapted to this by incorporating sound-absorbing panels and installing acoustic foam in conferencing rooms in order to attenuate sounds and reduce background noise, allowing for better communication during video calls.
Spaces That Mimic Homes
This trend was already gaining traction before the shift to remote work, but more and more offices are moving away from traditional drab office designs in favour of designs that mimic a comfortable home environment. Many creature comforts that employees have in their homes are now beginning to show up in offices more frequently, such as beanbag chairs, natural lighting and open plans. As a result, office fitouts in Melbourne are becoming more inviting, ergonomic and comfortable than ever before, and the trend shows no signs of slowing down any time soon.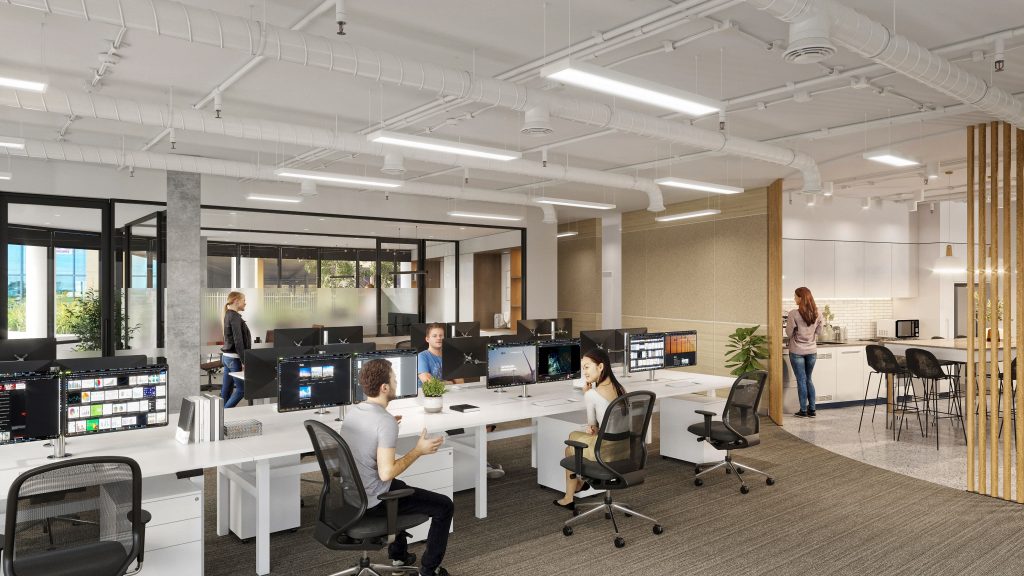 Hands-Free Technology Implementation
QR codes and touchless check-in solutions have become a regular feature of daily life, and the latest office fitouts in Melbourne have been adopting this trend for the workplace too. QR codes for visitors as well as touchless access points for doors and elevators are on the rise in modern office. Other hands-free technologies such as voice-activated spaces and appliances are also likely to become a common implementation in office fitouts in the near future.
Smart Materials
Smart materials that are easy to maintain and resistant to pollutants such as dust and mould have become a recent trend for office fitouts in Melbourne. Smart materials that reject surface pollutants have also been shown to improve overall indoor air quality, so the adoption of these materials in office fitouts can also provide health benefits for employees.
Plants
Both faux and genuine plants have always featured in offices in some capacity as a way to brighten up the space, but 'green walls' – walls in the office dedicated completely to the display of plants – have recently become a big trend for office fitouts in Melbourne. Interestingly, incorporating greenery into office fitouts has been shown to increase employee productivity and happiness and also improve the overall oxygen quality of the office space.