Building a strong brand presence and successfully marketing your goods or services are essential for success in the cutthroat world of business. The utilization of promotional materials is one timeless marketing tactic that works. These physical products, including pens, mugs, and t-shirts, decorated with your business's logo, are a great method to raise brand awareness and leave a lasting impression on your target market. To guarantee quality, dependability, and client pleasure, it is crucial to work with a trustworthy source when buying promotional products.
A reputable promotional products supplier plays a significant role in the success of your marketing campaign. They act as a reliable partner, providing you with high-quality promotional items that align with your brand image and messaging. In Australia, there are reputable suppliers that can meet your needs and deliver exceptional results. In this article, we will explore the numerous benefits of using a reputable promotional products supplier in Australia, highlighting how their expertise and dedication can help elevate your marketing endeavors.
1. Diverse Range of High-Quality Products
A reputable promotional products supplier in Australia provides a diverse selection of promotional items, allowing businesses to find the ideal product that complements their brand image and appeals to their specific target market. With a wide range of options available, including eco-friendly products, tech gadgets, apparel, and office supplies, companies can effectively communicate their message and enhance brand visibility through customized promotional merchandise. By partnering with a reliable supplier, businesses can access an extensive catalog of high-quality products that meet their requirements and help them stand out in a competitive market.
By partnering with a supplier known for its quality products, you can rest assured that the promotional items you distribute will reflect positively on your brand. High-quality products not only create a favorable impression among recipients but also serve as a long-lasting reminder of your brand, further enhancing your brand visibility and recall.
2. Customization Options
A reputable supplier recognizes the significance of customization in promotional products and provides a range of options to tailor items according to specific requirements. They understand that printing a logo, slogan, or contact information, as well as selecting the appropriate color, size, and material, are crucial aspects of creating a distinctive and influential promotional item. By offering customization options, businesses can ensure that their promotional products align with their brand identity and effectively convey their message to the target audience.
When partnering with a reliable supplier, you can expect a seamless customization process. They have dedicated teams and advanced technologies that ensure your branding elements are accurately reproduced, resulting in a high-quality and visually appealing finished product.
3. Expert Advice and Creative Solutions
Choosing the perfect promotional product for your marketing campaign can be a daunting process, but a reputable supplier with extensive industry experience can provide invaluable guidance and creative solutions. Drawing upon their knowledge of current trends, consumer preferences, and target market demographics, they can offer expert advice on selecting the most impactful promotional items. Their insights and expertise can help you make informed decisions that align with your brand strategy and resonate with your intended audience.
An experienced supplier can provide valuable insights into which products will resonate most with your target audience. Their expertise ensures that your promotional products align with your brand strategy, enabling you to make a lasting impact on potential customers.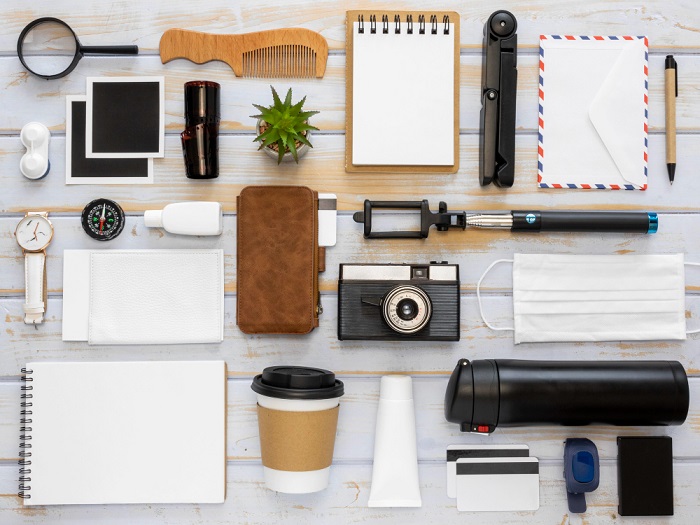 4. Timely Delivery and Reliability
Meeting deadlines is crucial for any marketing campaign, and a reputable promotional products supplier understands the importance of timely delivery. By partnering with a trusted supplier, you can have peace of mind knowing that your promotional items will be delivered promptly, allowing you to execute your marketing strategy as planned.
A reliable supplier has streamlined processes and efficient logistics in place to ensure that your promotional items reach you within the specified timeframe, eliminating any unnecessary delays or inconveniences.
5. Cost-Effectiveness and Value for Money
Budget considerations are essential for any business, and a reputable supplier understands this. They offer competitive pricing while maintaining the quality of their products and services. By partnering with a reliable promotional products supplier, you can enjoy cost-effectiveness and excellent value for your investment.
A reputable supplier provides competitive pricing without compromising on quality. Their commitment to delivering value for money ensures that you receive high-quality promotional items that leave a lasting impression on your target audience, all within your budgetary constraints.
Final Thoughts
Utilizing promotional products as part of your marketing strategy can yield significant benefits for your business. However, it is crucial to partner with a reputable promotional products supplier in Australia to ensure the success of your campaigns. Reputable suppliers offer a diverse range of high-quality products, customization options, expert advice, timely delivery, and cost-effectiveness, all of which contribute to a successful promotional campaign.