Certificate 4 in education support is a certificate that can be earned by completing an educational program that prepares individuals to provide support to students with disabilities. This certificate may be useful if you want to work in a school or another type of educational setting or if you want to provide support to students with disabilities yourself. The program you need to complete for this certificate may include providing accommodations and support services, working with students and parents, and managing paperwork.
Getting a certificate 4 in education support can provide you with many benefits, including:
Improved Communication And Collaboration With Students, Families, And Colleagues
Since the launch of certificate 4 in education support, there has been a noticeable improvement in school communication and collaboration. The new certificate has helped break down the barriers between different staff groups and has resulted in a more positive working environment. Teachers, support staff, and administrators can work together more effectively, which has led to improved outcomes for students. It provides participants with a strong foundation in communication theory and practice and tools for managing collaborative projects. The courses are interactive and engaging, with a focus on real-world applications.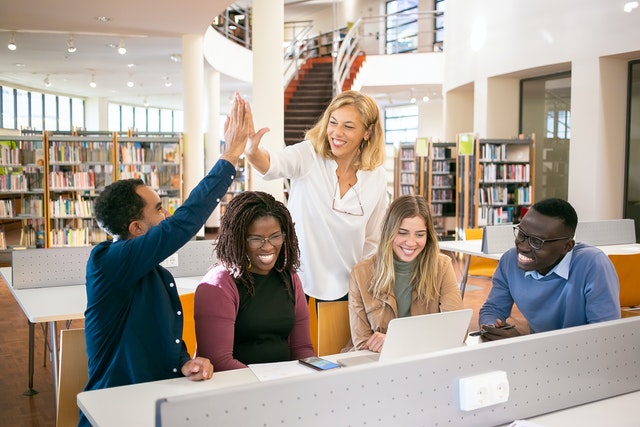 Enhanced Assessment And Evaluation Practices
Education support professionals play a critical role in ensuring that students have the best possible educational experience. In order to help these professionals meet the needs of their students, certificate 4 in education support provides enhanced assessment and evaluation practices. This certificate helps professionals learn how to use data to measure student progress and identify areas where they need additional support. Additionally, this certificate provides information on how to use technology for assessment and data analysis.
More Effective Leadership And Management Skills
The Certificate IV in Education Support provides students with the skills and knowledge required to support teaching and learning in the classroom effectively. The course is designed for those who wish to pursue a career in education, or those already working in the field who wish to further their qualifications. It also allows students to develop their teaching practice through observations and work placement opportunities.
Increased Professional Credibility
Obtaining a certificate in education support can increase your professional credibility. Earning this type of certification demonstrates to employers that you have the skills and knowledge needed to provide quality support to educators. Earning a certificate in education support also shows that you are committed to continuous learning and professional development. This credential can help you stand out from the competition and may lead to career opportunities.
Greater Career Opportunities
Certificate 4 in Education Support can open up a range of career opportunities for students, many of which offer greater pay and more exciting work than positions available to those without the qualification. Graduates with this certificate will be qualified to work as education assistants, learning support assistants, special needs assistants, and more. This qualification proves that the holder has a good understanding of how to support students in their educational journey and can help to improve their academic achievement.